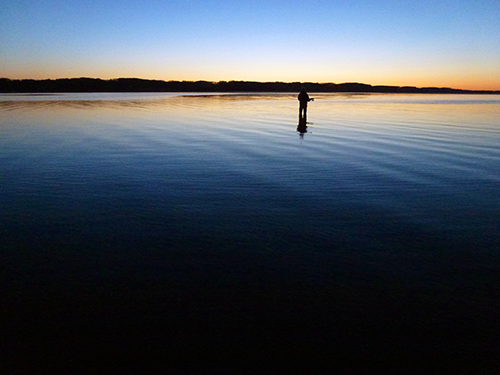 Do I fish during the day or at night?
There are only a few success stories with night fishing in the Limfjord.
Fishing during the day:
The best time to go fishing is in the morning and evening, however, you can also catch fish in the middle of the day. Especially in the cold months, fishing is often best in the middle of the day when the sun's rays heat the shallow water slightly.
Fishing at night:
During summer, evening and night fishing may be what is needed to get the shy fish to bite. When darkness falls, the fish come surprisingly close to the shore, and it is recommended to fish from the beach.