Fish in the very shallow water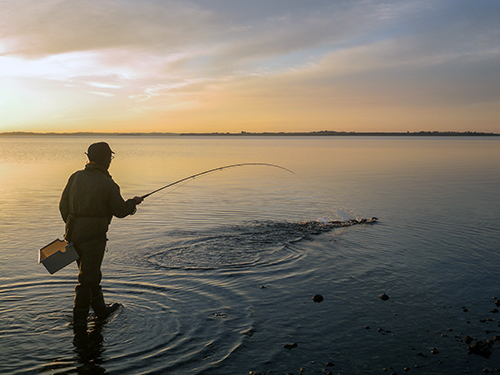 Fish in the very shallow water
With costal fishing, it is a very good practice to fish in the shallow water before venturing out. This is especially important in Limfjorden.
Fish are caught in shallow water:
Experience shows that the vast majority of fish are caught in the complete inland and often in very shallow water, down to 20-30 centimeters in depth. Consequently, it is important to fish near the surface to minimize the risk of seabed, seaweed, and eelgrass. Most local anglers use lures size 4-12 grams or a floating or lightweight fly.
Fish from land:
The reason why the fish swim closer to land in Limfjorden than in other places is unknown. However, one explanation could be the high density of seals in the Limfjord, who then push the seatrouts in to completely shallow water. Fishing from land has the clear advantage that you do not risk scaring the fish and you can cover the water to locate the fish much faster.