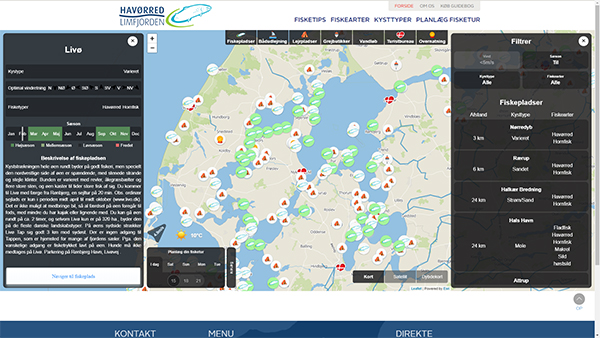 Preparation pays off
Before the fishing trip, it is always a good idea to be prepared. Find information about which spots are most suitable during the time period and under which weather conditions you need to go fishing.
Plan your fishing trip with our interactive maps
On our maps you will find depth curves and see aerial photos of all coast lines and fishing spots near Limfjorden. You will be able to see the conditions of the seabed along the coast, and thereby save yourself hours of headless fishing.
On this website, we have gathered the information needed for you to plan your most efficient fishing trip. You will also be able to book accommodation, a fishing guide or boat for your fishing trip, via the map.