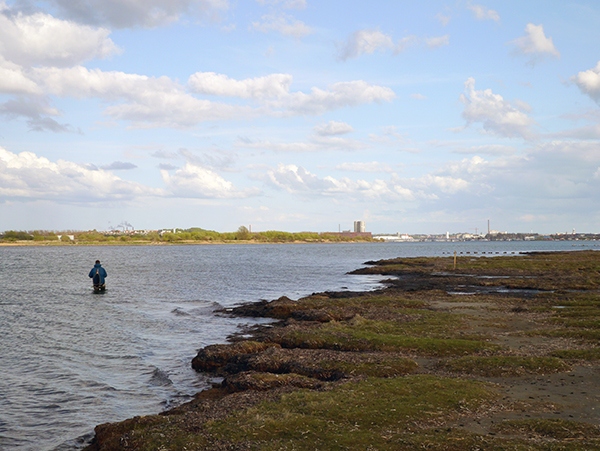 Spring fishing in Limfjorden
Spring is a great season for fishing. All the seatrouts have arrived at the salty water after spawning up the stream, which makes it very likely to catch some fish.
Also, they are hungry after the winter, so it is easy to make them bite. The water temperature in Limfjorden is optimal when it is between 6-16 degrees Celsius, because the Limfjord is more accessible for the seatrouts' prey, as oppose to open coasts. The seatrouts can be found at all spots in Limfjorden. In the early spring, the shallow inner fjords with a soft bottom, can be pure seatrout magnets, because that is where the water first reaches the ideal temperature. It is very likely that you will catch a colored seatrout in the early spring; most people release those again due to the quality of them. Seatrouts look for food in the shallow water. Especially bristle worms are a favorite and they come to when the water reaches 7-8 degrees Celsius.
Herring
In March and April, large herring shoals come into the fjord from both east and west, which means herrings will be available from some of the fishing spots. You will find the best spots where the water is deep and with a strong current. Remember that herrings are the favorite pray for the big seatrouts. Therefore, it could be wise to fish with a big lure or a piece of herring on a cork. It is possible that several big seatrouts will hide in the herring shoals
Garfish
In May, the garfish also come to the fjord, which brings a lot of life to the fishing spots, especially those with shallow water and strands of eelgrass.