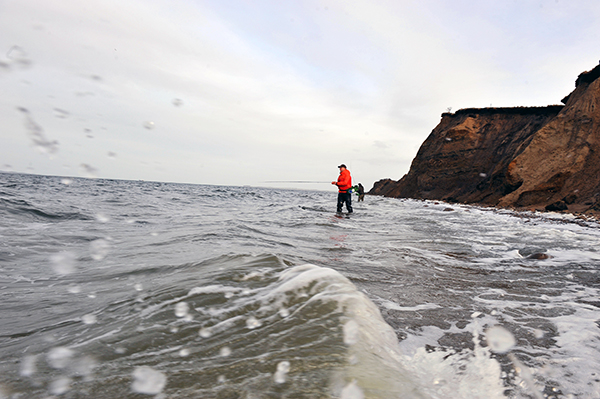 Fishing during fall in Limfjorden

Late summer and fall is migration time for the seatrout, which makes it the most ideal season for seatrout angling
There is a big migration of trouts through the fjord, which is like no other place. The concentration of fish on the spots can be extreme. If you are lucky, you can experience excellent angling. The fish you catch during this season are fat and with a great physic. Studies have shown that the majority of seatrouts come in from the east, and spread out from there. The seatrouts most often migrate up into the streams when great amounts of water fall, which causes them to disappear from the anglers reach. But, do not worry; fresh fish will come to through fall.
Mullets:
Late summer and fall is the high season for mullet fishing. You will often find mullets around the harbors in Limfjorden where they look for food.
Herrings:
In September and October, you can also catch herrings from piers, harbors, and other places with deep water and strong current. That type of angling is suitable for families with children.