Medium to high water level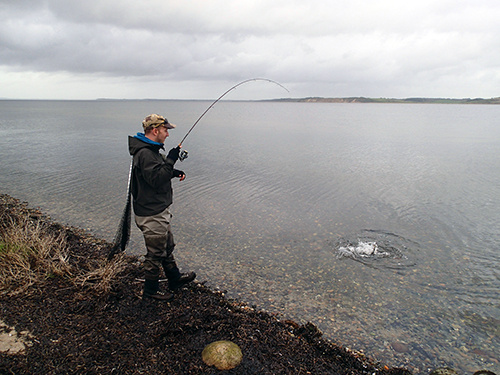 Medium to high water level
Most of the spots can be fished from land or by wading out, only a few meters.
The Limfjord is best for fishing at medium to high water level (-10 to +50 cm). At low tide, the fish typically pull longer out into the water and it will be necessary to go further out to get within a throws reach of the fish. However, remember to fish the water whilst venturing out.
On DMI's forecast you can see relevant information about water level and water temperature.