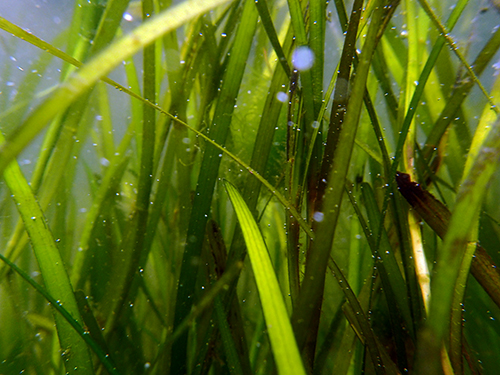 Avoid drifting eelgrass
Lose patches of eelgrass drifting around the surface can make fishing impossible and you have to find another spot.
Advice for fishing with lures:
On days when there are fish in a place with drifting eelgrass, you may want to replace the 3-hook at the lure with a single hook and mount a dropper, which should be about 4 inches long when the fly is attached with a non-tightening loop knot over the lure, so the fly catches the eelgrass and prolongs the time the lure fishes efficiently.
Advice for fishing with flies:
The people fly-fishing usually have an easier time keeping the hook free of grass by fishing in spawning free areas with small, short, throws. Most often, time is well spent if you try to look for a place without drifting eelgrass.