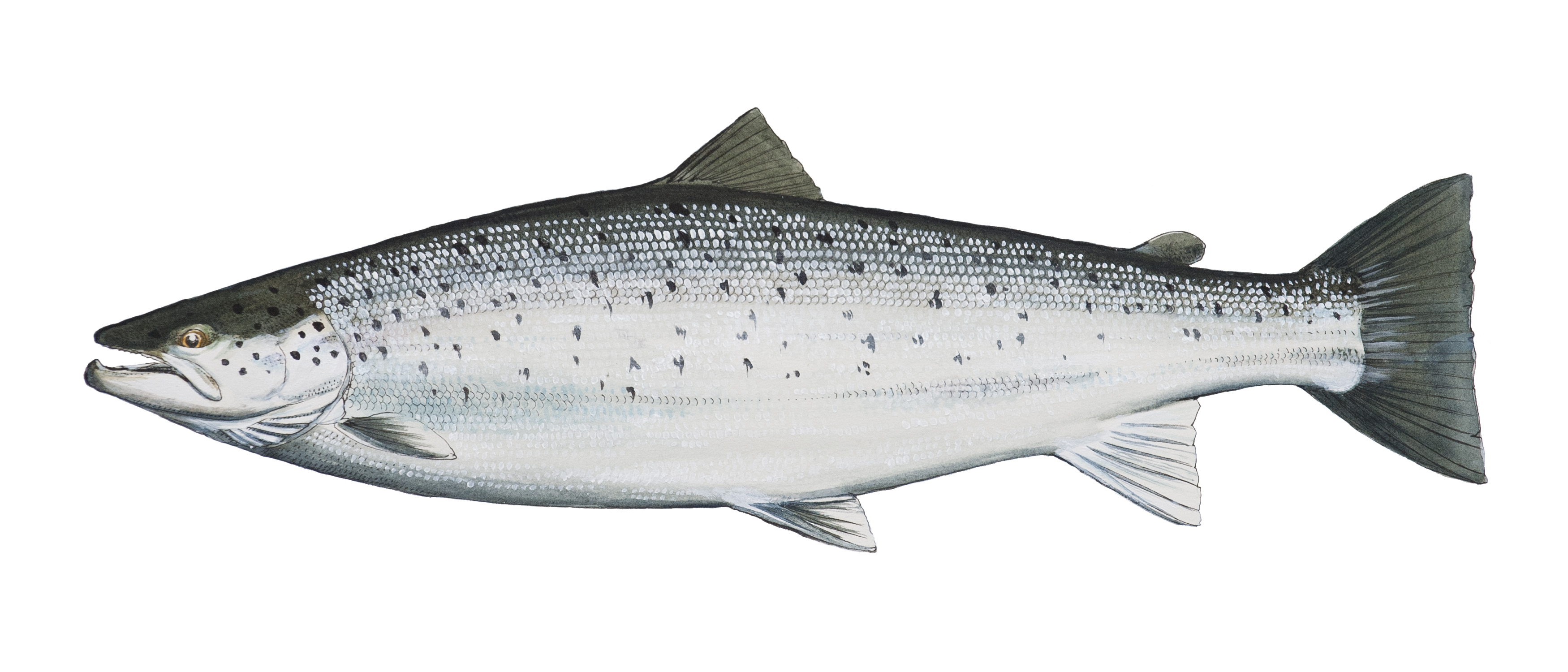 Seatrouts in the Limfjord
Angling for seatrouts began after the 2nd World War in the Limfjord. The first anglers chose spots such as Ertebølle, the Island of Fur, and Næsbydale. The big tradition for coastal fishing for seatrouts we experience in other parts of Denmark, is not present in the Limfjord, as there is a tradition for angling in fjords, lakes, and streams.
Not uncommon to catch a seatrout which weighs over 10 kilos
Usually, the seatrouts caught in the Limfjord are between the minimum length and 55-60 cm., which is between 2-2.5 kilo. However, especially the western part of the Limfjord, can provide seatrouts weighing in at 4-6 kilos. Throughout the years, several 5-7 kilo fish have been caught from the coasts, some weighing in at around 10 kilo.
Know your seatrout
The seatrout comes in many different colors. These pictures will illustrate different variations.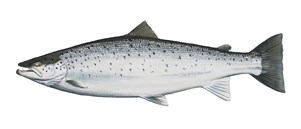 GLOSSY, MALE SEATROUT
Stays out and does not spawn the given year. Shiny, loose scales, with very shiny gill covers. Little to no jaw hook.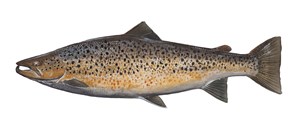 COLORED, MALES SEATROUT
Spawning dress with brown and very golden nuances. Dark, almost black, belly. Well-developed jaw hook.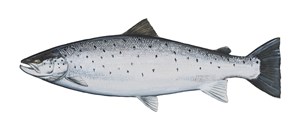 GLOSSY, FEMALE SEATROUT
Stays out and does not spawn the given year. Shiny, loose scales, with very shiny gill covers. No jaw hook.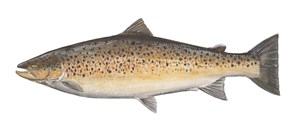 COLORED, FEMALE SEATROUT
Spawning dress with greyish and golden nuances. Has a large, dark belly and a visible hole. No jaw hook.
SEATROUTS AFTER SPAWNING
From brown nuances to completely glossy. The tailfin can be noticeably worn and might have a fungal infection. Large head and skinny body.
Facts about the seatrout in the Limfjord
The Limfjord is one large pantry for the seatrout in its first year of life. It is believed that the seatrouts live of bristle worms, shrimps, amphipods, sand eels, gobies, sticklebacks etc. from the time they migrate out as smolt (16-30 cm), until they weigh around 2-2.5 kilo.
A seatrout grows about 20 cm the first year it stays in salt water. When the fish have reached a certain weight and size, they return to the streams where they grew up. It is believed that the vast majority of seatrouts choose the migration route to the Kattegat.
In recent years, interest in coastal fishing has been increasing, which is due to larger releases, removal of protected areas, and restorations, which have resulted in better catches. However, there are still miles of coast that never see anglers and still so few anglers that you can walk for hours without seeing another angler, even at the most popular spots during the high seasons.
The drawings are kindly lend to us from Denmarks sport fishing Association. The association works to improve the water in the streams and thereby also improve the fishing in Limfjorden. You can read more on their website www.sportsfiskeren.dk