Morten Lassen is a certified fishing guide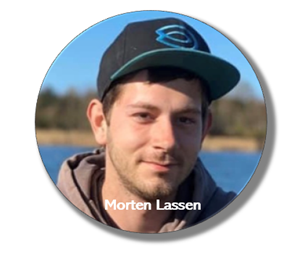 Name: Morten Lassen
Year: 1995
Fishing for: Sea trout and garfish in the Limfjord
Fishing method: Spinning rod and a bit of fly rod
Language skills: Danish and English
Area: Lives near Hvalpsund, but fishes in the entire fjord from east to west.
I'm a young guy who is very passionate about fishing.
I have through the last approx. 10 years spent as much time as possible on sea trout fishing, and in some years that means about 200-250 fishing trips on the coast.
My experience does that I know ​​where to the fish in different seasons and under different weather conditions.
As a guide, I do everything in my power to give you what you demand, and I organize the trip according to your wishes and needs.